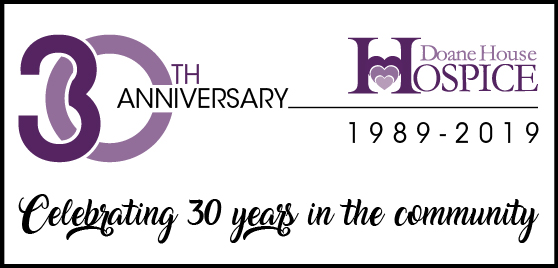 Hope and Healing Through Connection
DHH is a dynamic non-profit organization dedicated to enhancing quality of life through the provision of non-medical support for those affected by or caring for an individual with a life-threatening illness, as well as bereavement support.
In Memoriam Gifts
---
By making a memorial donation to Doane House Hospice, you are not only giving a gift of remembrance of a special person, you are helping to provide quality programs and services to individuals living with life-threatening illnesses, and their families.
At your request, we will send notification of the gift to the family, though amounts are never disclosed.
To make in In Memoriam gift to Doane House Hospice, print the Memorial/Tribute donation form which can be faxed or mailed to us. Memorial cards are available for families at local funeral homes.
---
---
Send questions or comments to Juliet Irish at 905-967-0259 ext. 102 or email at info@doanehospice.org.
---
Picture This
Help sustain the Art Therapy program by purchasing prints of some of the art created by the clients.
Featured Art From the
Art Therapy Program
Art Therapy is a different approach to traditional talk therapy, where participants can use the art process to express thoughts and feelings they may not know how to otherwise express.